MAKING OF DR REUTHER'S ACHIEVEMENT OF ARMS (GERMANY)
1) Colour sketch done on computer from my hand made drawings and approved by my client.

2) Final line ink drawing.

3) I begin with the work of the clearest and transparent color (watercolor).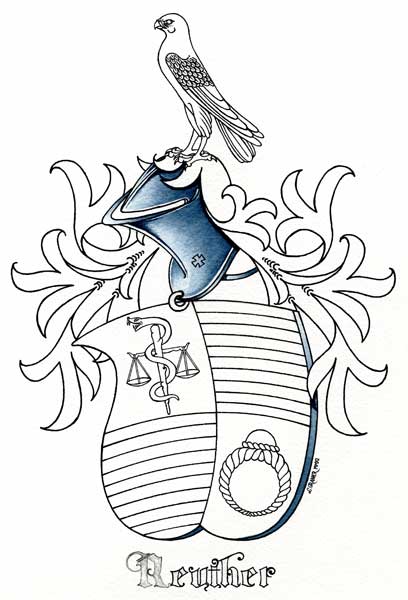 4) Laying flat areas in yellow.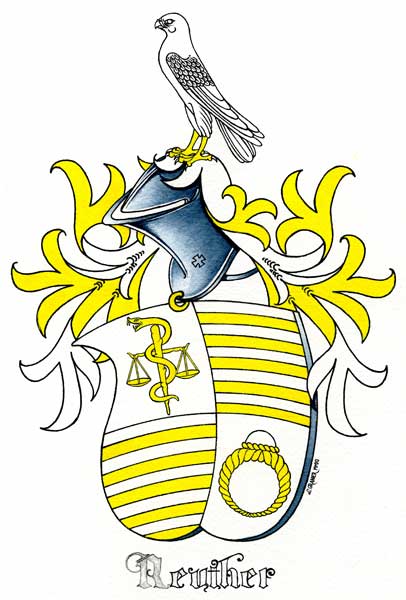 5) Shadowing yellow.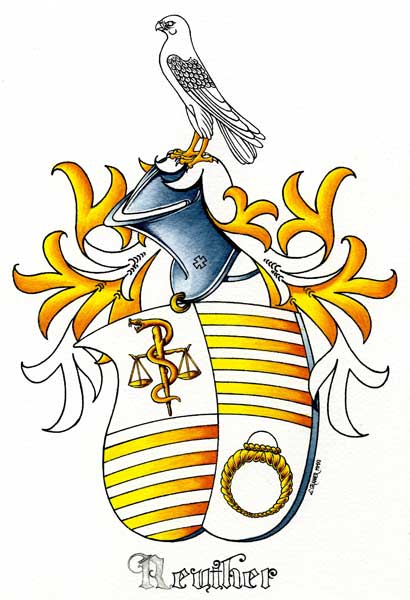 6) Laying flat areas of red and blue.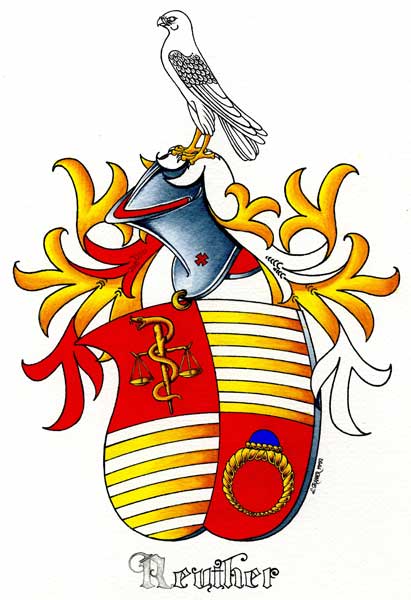 7) Shadowing red.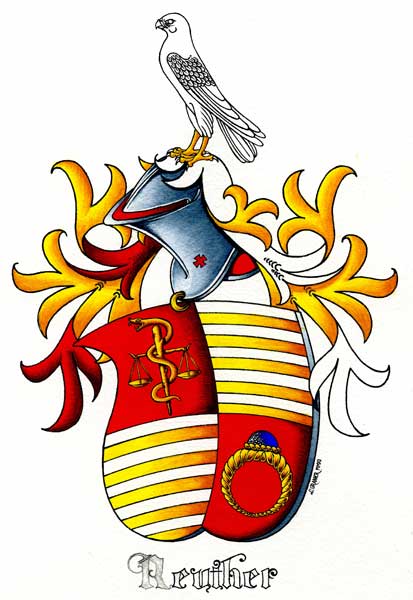 8) Laying flat areas of black.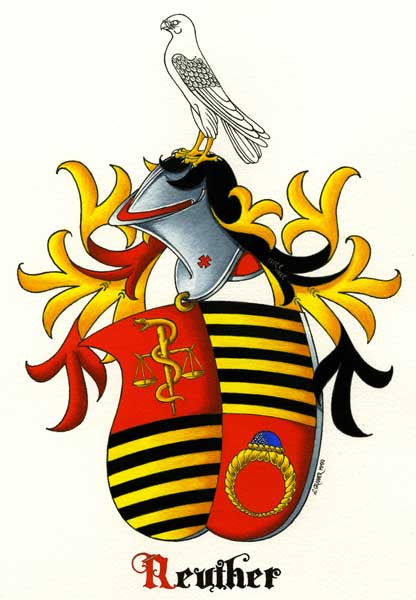 9) Highlighting black.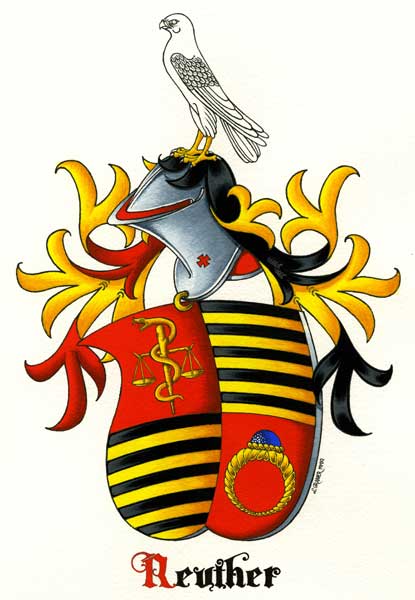 10) Getting color of the peregrine hawk (gouache and watercolor).
Final result after correction and cleaning of all the little imperfections.